2023-2024 Academic Catalog
Department of Physical Therapy
---
Physical Therapy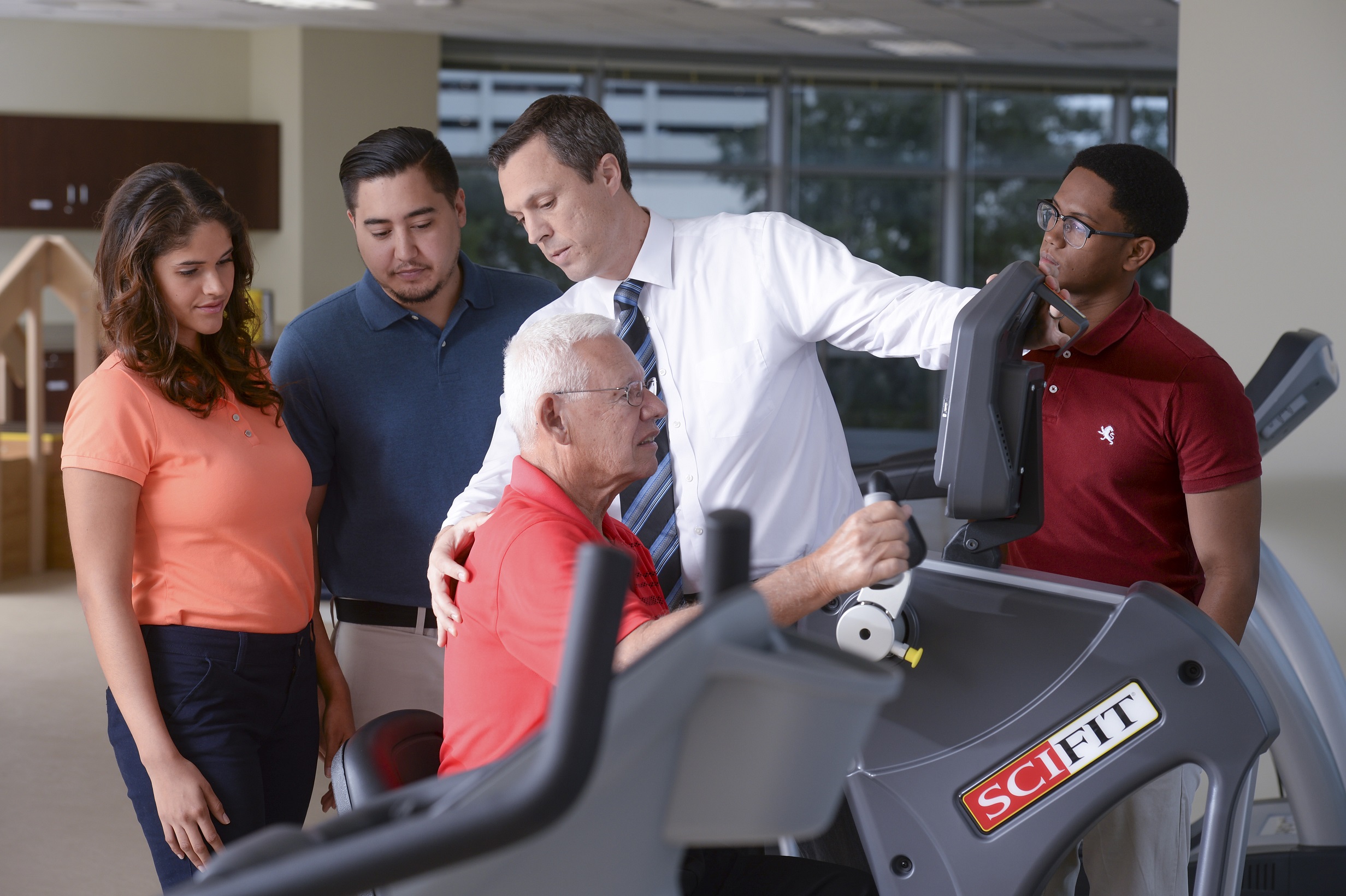 Department Chair and Program Director: Jodi Liphart
Director of Clinical Education: Jeff Emde
Faculty: Laura Podschun, Elizabeth Clark, Bill Young, Laura Lopez, Mohtashem Samsam, Alessandra Swarowsky
---
---
Licensure and Accreditation
For information regarding AdventHealth University ("AHU") regional and church accreditation, see Accreditation section of this Catalog.
The Doctor of Physical Therapy program at AdventHealth University is accredited by the Commission on Accreditation in Physical Therapy Education (CAPTE), 3030 Potomac Ave., Suite 100, Alexandria, VA  22305-3085; telephone: 703-706-3245; email: accreditation@apta.org; website: http://www.capteonline.org. If needing to contact the program/institution directly, please call: 407-303-9904 or email: dptinfo@ahu.edu.
Mission Statement
Consistent with the values of AdventHealth University, the program prepares Doctors of Physical Therapy who promote holistic, person-centered care and wellness through evidence-based practice, leadership, life-long learning, scholarship, and service to local and global communities.
Vision Statement
As valued experts in movement and rehabilitation science, graduates will be the primary professional for movement optimization, health promotion, and prevention.
Curriculum Philosophy
The AHU DPT Faculty believe that:
Students are responsible, reflective, active learners.

Students require a foundation in basic and clinical sciences and skills that are applied across the lifespan, diagnoses, and systems, moving from simple to complex.

Faculty are role models and mentors.

Faculty facilitate transformational learning through critical thinking and self-reflection.

Values-based experiential learning, woven throughout the program, instills professionalism and fosters the vision of the institution.

Inter-professional learning develops competent and compassionate practitioners for team based environments.
---