2022-2023 Academic Catalog
Department of Nursing
---
Nursing
Dean of Nursing: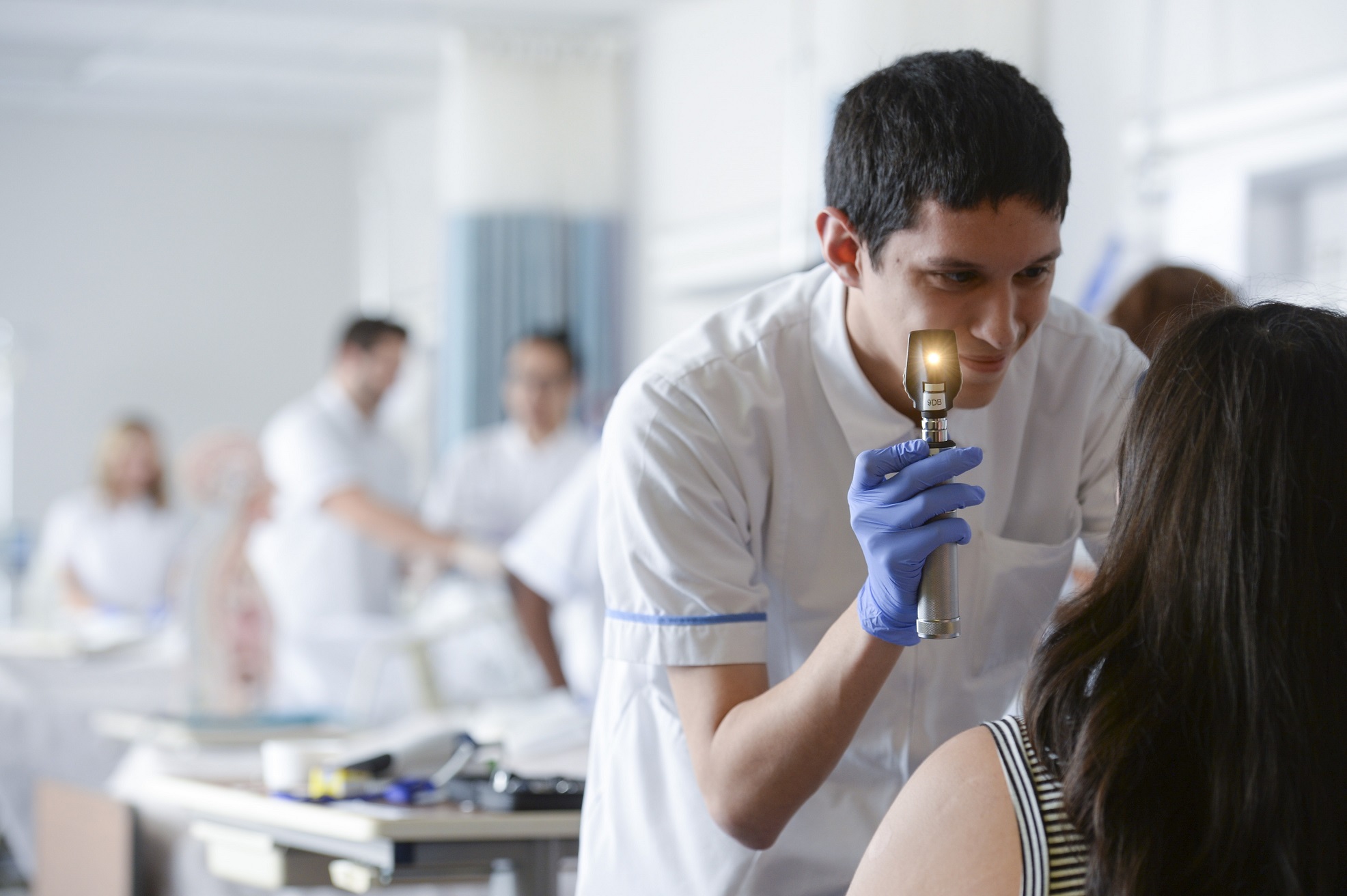 Vice-Chair, BSN (Orlando): Nel Thomas, PhD, RN
Vice-Chair, BSN (Denver): Sarah Romero, MSN, RN
Vice-Chair, RN-BSN, MSN(AHU Online): Lynelle F. Callender, DNP, RN, INS
Faculty: Amanda Babcock, Lynelle Callender, Barbara Cheuvront, Angelina Graham, Patricia Clayton-Levasseur, Deborah Edgerton, Leesuk Ferencsik, Shirley Flores, Kim Forbes, Carolyn Fore, Ashley Gauthier, Stacey Hawes, Angelica Hernandez, Chris Lorentz, Janice Lowden-Stokley, Sydney Moran, Barbara Nelson, Carolyn Ramsey, Ebony Rollins, Lynn Rowe, Nel Thomas, Marika Whitaker, Arlene Johnson, Gloria Gonzalez, Jennifer Clark, Aixa Catala-Beauchamp, Brittany Utley, Kimberly Martin, Sarah Romero
Part time Faculty: Ada de la Osa, Sharon Fons 
---
Mission Statement
In harmony with the mission of the AdventHealth University, the Department of Nursing provides educational experiences within a Christian environment designed to promote excellence in nursing.
Philosophy
The faculty believes that the discipline of nursing is both an art and a science that promotes health through the delivery of wholistic care to individuals, families, and communities. Through the profession of nursing, we extend the healing ministry of Christ.
The practice and teaching of nursing is a calling to exercise God's gifts in a life of service to humanity. Faculty and students, guided by Christian principles, achieve personal and professional excellence through quality education and lifelong learning.
Curriculum Framework
The nursing curriculum is based on the medical model and the content flows from simple to complex. The content in the clinical courses is based on the Neuman Systems Model that focuses on the provision of wholistic healthcare. 
Licensure and Accreditation
The BSN Program (BSN and RN-BSN) are fully accredited by the Commission on Collegiate Nursing Education (http://www.aacnnursing.org/CCNE). Officially recognized by the U.S. Secretary of Education as a national accreditation agency, the Commission on Collegiate Nursing Education (CCNE) is an autonomous accrediting agency, contributing to the improvement of the public's health. CCNE ensures the quality and integrity of baccalaureate, graduate, and residency programs in nursing. 655 K Street, NW, Suite 750, Washington, DC 20001. P: (202) 887-6791, F: (202) 887-8476 .
Master of Science in Nursing
The AdventHealth University Department of Nursing offers the online MSN degree program designed to prepare RNs to assume leadership roles to meet the growing need of the industry on local, national, and international levels. Obtaining an MSN opens the door for career advancement and enables RNs to become specialized experts in theirs fields. AHU offers three areas of emphasis in the MSN program. The Administration and Leadership emphasis provides RNs with education on public and private sectors of the U.S. Healthcare system, strategic quality management, healthcare finance, and healthcare informatics, tracking RNs for leadership and managerial roles. Those choosing the Education emphasis will hone their skills in learning theory, curriculum development, instructional design, and assessment, preparing RNs to serve as Nurse Educators in clinical or academic settings. The Family Nurse Practitioner emphasis prepares RNs to become advanced practice nurses with a clinical focus on primary care across the lifespan. Training includes diagnostic reasoning, differential diagnosis, and a problem-based approach when caring for patients and populations.
Bachelor of Science Degree in Nursing
The AdventHealth University Department of Nursing offers a Bachelor of Science degree in Nursing (BSN) designed to prepare professional nurses to provide wholistic healthcare to individuals, families, and communities. The program is grounded in Christian principles and integrated with courses from the arts and sciences that enrich the course of study and contribute to the development of a broad worldview of nursing. A graduate from this program is prepared to use theory and research-based knowledge as a designer, coordinator, and manager of wholistic healthcare in diverse settings. The program provides a foundation for the graduate to enhance professional growth, facilitate career mobility, and establish a foundation for graduate studies.
This program is structured to provide two plans of study leading to the BS Nursing degree:
The Bachelor of Science in Nursing Program (BSN) for the beginning (pre-licensure) student.
RN-BSN Completion Program for the Associate or Diploma Registered Nurse.
Nursing Honors
The Department of Nursing grants nursing honors upon completion of the Bachelor's degree. Nursing honors will be awarded to nursing students whose cumulative AdventHealth University GPA in nursing courses is 3.50 or above. Students with a failing grade (below a grade of "C+") in any of the bachelor-level nursing courses will not be eligible for nursing honors.
---